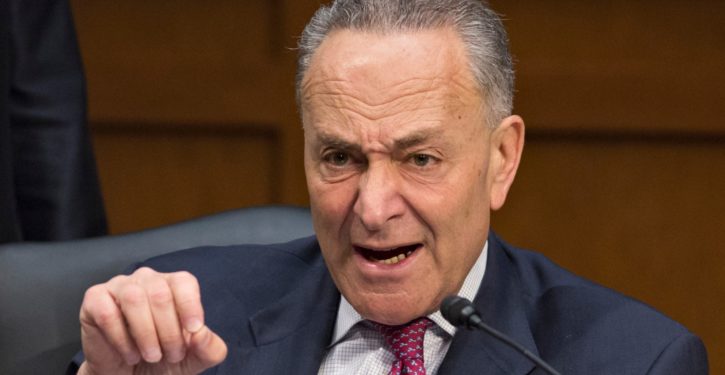 [Ed. – Since this story appeared, Democrats have mustered the necessary votes for a filibuster.]
At this writing, Democrats are just one vote in the Senate away from the first successful filibuster of a Supreme Court nominee in history.
But success, here, is a relative term.
[…]
Having failed to generate legitimate concerns about the highly-regarded Gorsuch, Democrats are left in the unenviable position of having to satisfy the angriest part of their political base even when they know it will hurt them in the long run.
Senate Minority Leader Chuck Schumer was thought by many to be an ideal choice to lead Democrats in the Trump era. Aside from his long rapport with President Trump from their New York days, Schumer is the kind of cagy pragmatist that many thought would be a relief after the curdled partisanship of his predecessor, Harry Reid.
But in his first test, Schumer is so far proving unequal to the moment.
It's like this: because Gorsuch is so well respected, Senate Majority Leader Mitch McConnell has had no trouble getting even the most moderate Republicans on board with a change to Senate rules that would allow a Supreme Court nomination with just a simple majority rather than the current 60 votes.