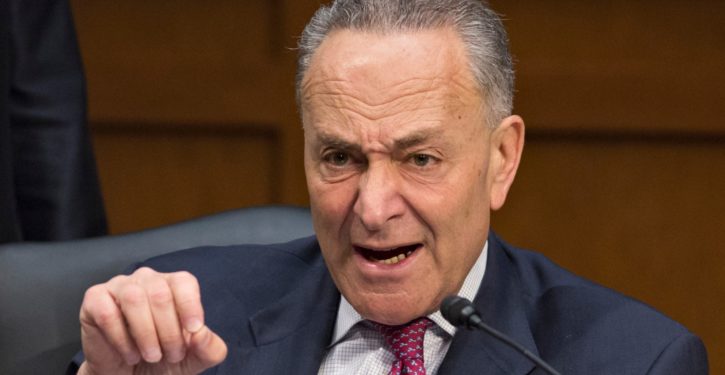 [Ed. – I'm fascinated by this Reuters coverage, which describes "a procedural move called a filibuster" as if it would be a mystery to the news audience.]
The top U.S. Senate Democrat on Thursday pledged to pursue a procedural hurdle to try to block the confirmation of Republican President Donald Trump's Supreme Court nominee Neil Gorsuch, a move that could provoke a nasty partisan fight and change the way the Senate does business.
Republicans hold a 52-48 majority in the 100-member Senate, leaving Democrats with an uphill battle to prevent Gorsuch's confirmation. But Senate rules enable Democrats to insist on 60 votes to overcome a procedural move called a filibuster to allow a final up-or-down vote on confirming Gorsuch, 49, to the lifetime job on the nation's highest court. …
As the Judiciary Committee completed its fourth and final day of Gorsuch's confirmation hearing, the spotlight turned to whether he gains the support of vulnerable Democratic senators facing re-election in 2018. The support of eight Democrats would short-circuit a filibuster.
"After careful deliberation, I have concluded that I cannot support Judge Neil Gorsuch's nomination to the Supreme Court," Democratic leader Chuck Schumer said on the Senate floor, a day after Gorsuch finished marathon Judiciary Committee testimony.
"He will have to earn 60 votes for confirmation. My vote will be 'no,' and I urge my colleagues to do the same."