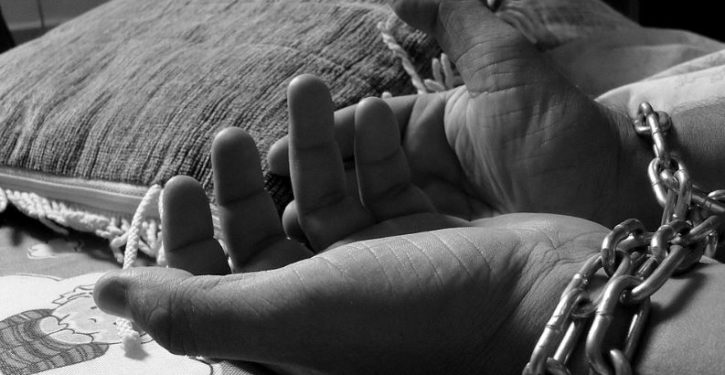 Almost 500 people were arrested in a crackdown on human trafficking in California, police said on Wednesday, in raids that also led to the rescue of more than 50 victims, including children.
Police said they had rescued 28 children, some of whom had been reported missing, and also 27 adults who had been coerced into prostitution.
"We let everybody know throughout the state that … we're going to aggressively go after the pimps and the exploiters, as well as the johns and especially the johns that think that they can prey on the minors," said Kent Wegener, a lieutenant with the Los Angeles County Sheriff's Department
Police arrested 474 people and freed victims in and around cities from Los Angeles to San Diego and Santa Barbara in state-wide raids over three days in late January, Wegener said.
Charges against those arrested include pimping, solicitation of prostitution and human trafficking, said the San Diego Country District Attorney's office in a statement.
The crackdown was carried out to coincide with the end of Human Trafficking Awareness Month in January, which former President Barack Obama proclaimed in 2014.