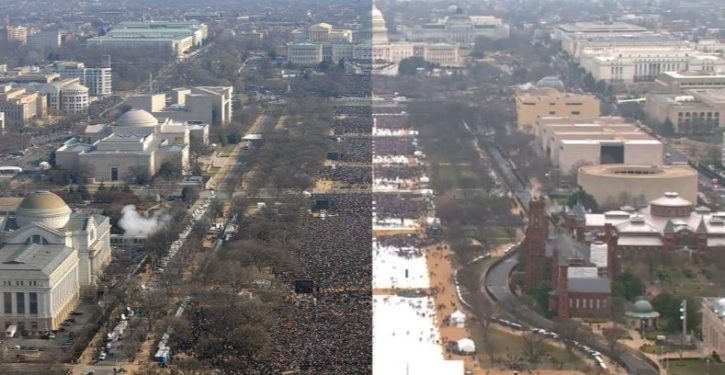 [Ed. – Sounds like this is a legitimate question.]
At our checkpoint for general admission to the mall on Indiana Avenue at 7th Street NW, there were thousands of people waiting to be processed through a setup of five scanning machines.  We stood for three hours in that location until we got through and ran to the mall to see the president taking the oath of office on the JumboTron.
We were going to stay and view the parade, but that meant standing another two hours until it began, so we made our way back to Union Station past the same checkpoint we had gone through earlier.  Thousands were still waiting, packed shoulder to shoulder like rounded up cattle, sadly, unable to view history. …
An online search for information about the security checkpoints revealed the following:
Six hundred fifty thousand general admission attendees were expected with 12 TSA checkpoints along the parade route and the mall. Two hundred fifty thousand who had tickets were processed through separate checkpoints. The TSA said they could screen 1,500 people per hour.